Dear Church of The Redeemer Family: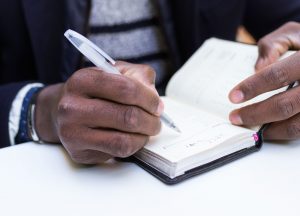 I would like to take this opportunity to share with you my personal reasons of why I have not been present in the pulpit during the past three Sundays. As a preacher of the Gospel in which I am called to do, I made the choice to not participate in-person which is much harder than I thought because of my love for God and God's people. Not being there in-person has been difficult, but it has also granted me a sense of peace, given the strict guidelines that are being mandated by the Centers for Disease Control as well as the state of Pennsylvania. In my township, which is Montgomery County, we have received numerous 911 alert calls advocating that we shelter in place at home. In addition, following my decision to stay at home, my wife's family experienced numerous deaths due to COVID-19, which heightens my awareness and our concern as a family for each other. Being safe is important to everyone, my trepidation in how to continue to minister in the safest way has kept me on edge. Therefore, through much prayer and fasting and seeking God's presence in the midst of where we are, I have been led to confine myself to minister using social media technologies that are available. This does not in any way mean I am not coming back to the church, but the last two weeks were forecasted to be the worst for the spread of the virus, thus forcing me to use good wisdom. I believe there's nothing more important than faith during a time like this, but practicing that belief has to be done safely. I definitely believe, "God has not given us the spirit of fear, but of power, and of love and of a sound mind." And I am using my sound mind to protect me and my wife during this time because of the wisdom God has given me. After all, the church is in our hearts and I know He lives in me!
I Miss You and Love You,
Rev. Craig S. Campbell, M.Div.